Sanctuary Cove Boat Show
Was lucky enough to meet Monika from Luxe Listings Sydney at the Sanctuary Cove Boat Show on Friday.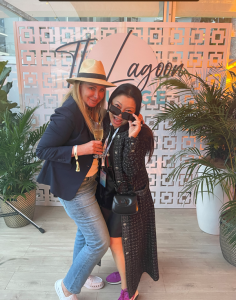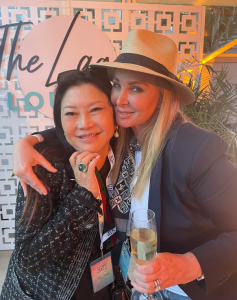 ---
662 Pacific Parade, Tugun
In Saturday's paper! The Delaney Family and their Home.
Read the article here: https://www.realestate.com.au/news/tugun-beachfront-is-this-the-next-hedges-ave-or-jefferson-lane/
---
Cooly Rocks On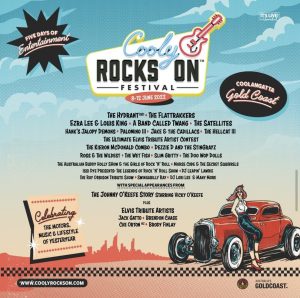 ---
Join us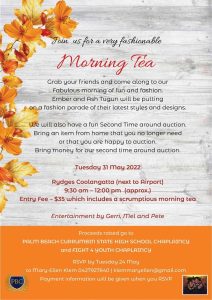 We are honoured to be sponsoring and being part of this local event on 31 May at Rydges Coolangatta. All proceeds raised on the day go towards Palm Beach Currumbin State High School Chaplaincy and Fight 4 Youth Chaplaincy. If you wish to be part of the morning tea, please RSVP by 24 May to Mary-Ellen 0427 927 840 or [email protected] 🌻
---
Interest Rate Increases: Truth V Media Headlines
What is the truth. As we have all seen in recent times, the media has been making some very concerning and dramatic headlines relating to the recent interest rate increase and the further predicted increases to come.
If the predicted scenario of declining property values eventuates we will see a drop by 10%. if that occurs it will only take the Tugun market back to where it was in November 2021, which will still show an increase of 25% for the last year.
The funny thing is, history has actually shown that property prices usually continue to increase when rates increase.
It may be best to avoid the dramatic and misleading media headlines and look for a more balanced opinion. Below is a link to the best article on the subject I have come across so far, which has been published by realestate.com.
It's not all doom and gloom as predicated by the media, in fact it is quite the opposite. But don't take my word for it, read the article.
https://www.realestate.com.au/insights/what-will-rising-interest-rates-mean-for-property-prices/?rsf=edm:brz:nl:weeklya2
---
Ocean Road Magazine Autumn Edition 2022
Here are the links to the online versions of our double page spread features;
Direct Link – https://www.oceanroadmagazine.com.au/tuguns-agency-agent-of-the-year-2022/
Direct Link – https://www.oceanroadmagazine.com.au/662-pacific-parade-tugun/
---
March Figures
The figures for March are in!
Another 1.5% increase to the Median House Price for Tugun.  This is notwithstanding the 'so called experts' predicting falls. I suppose these same experts got it wrong when they predicted 30% falls when COVID first hit, didn't they.
The one thing I can say, is that history shows over an extended period of time that the median house price in Tugun has always increased. For example, by 168% over the last 10 years according to corelogic.
Whilst there maybe short term fluctuations, history shows, any time is a good time to buy property in Tugun.
---
Happy Easter
The Team at Madonna Delaney Real Estate want to wish you a Happy and Safe Easter with your family. The one time of the year you can enjoy as much chocolate as you like guilt free!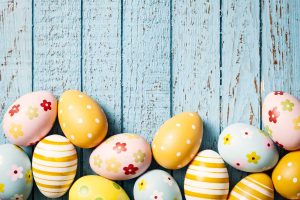 ---
Market Update April 2022
With some of the negative reports regarding the property market in the National Media, much of which is from television breakfast shows, I have received quite a number of requests for my opinion with regards to the Market on the Southern Gold Coast moving forward.
Let's start with some statistics. As at 31 December, 2021, the median house price in Tugun was $1.28m. As at 28 February, 2022 that had increased to $1.32m. That is an increase of 3.1% over 2 months.
In the December quarter of 2021 the rise was 16.36%, the September quarter it was 8.91%, the June quarter was 17.8% and the March quarter was 5.16%.
So whilst the March, 2022 figures are not yet available, the March 2022 quarter will still show significant growth.
It is without doubt that last year growth rates cannot continue.
Looking forward you need to look at the fundamentals and a lift in interest rates is only one factor to be considered.
Interest Rates
It is predicted that the current cash rate, which is at only 0.1% will increase to 1.1% over the next 12 months. With current bank variable rates at around 2% that means an increase to 3%. That is approximately an extra $116 per week or $6000 per year.
The banks have been for quite some time been required to assess new borrowers using an interest rate at about 5%, so until rates near that level, I doubt we will start to see forced sales.
Supply and Demand
The most influential factor on property prices is the relationship between supply and demand. As you can see, over the last 12 months or more demand has outstripped supply massively. The huge numbers of migrants from down south and ex pats heading back from overseas and record low interest rates have been the main factors that increased demand. I do expect that to continue but to slow gradually.
As the median price increases, there are less buyers and as interest rates increase there will be less buyers which will bring supply and demand towards a more balanced position.
On the supply side, many home owners have been waiting for the top of the market to place their property on the market.
With the rental property shortage, it is still in many cases cheaper to buy than rent. Whilst that scenario continues to exist there must still be pressure on property prices to increase. There are simply not enough roofs to house everyone at the moment.
As we move through the year I expect the Supply and Demand Curve to return to a more sustainable position and with that property price increases to be more modest.
In other words, the Boom of massive price growth is over and I expect we are moving into a more sustainable and modest growth phase, much similar to what we experienced over the last 10 years.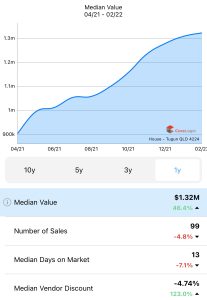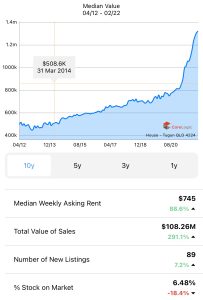 ---
Tom Atkin Hall Donation Honour Wall 
Madonna Delaney Real Estate is a proud sponsor of the Tom Atkin Hall Honour Wall. We are so excited to see where this beautiful local community hall goes into the future.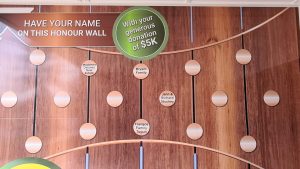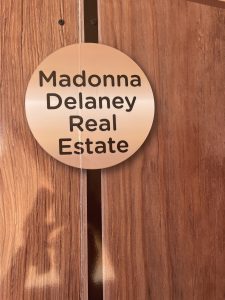 ---
Kyla's Birthday
On Wednesday 30 March, we took the afternoon off to celebrate Kyla's birthday. What a delight to be able to spend quality time together out of the office.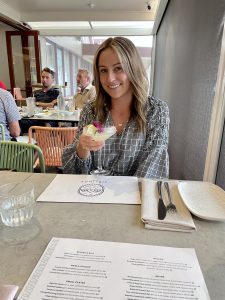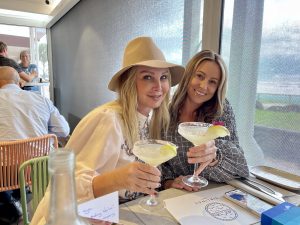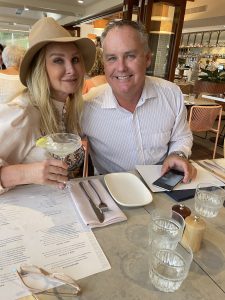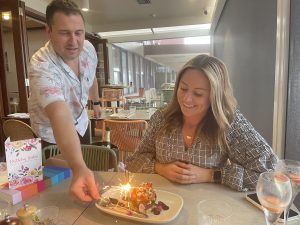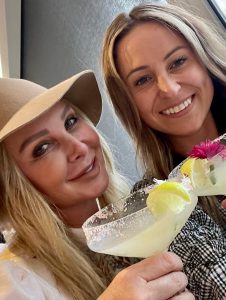 ---
Elanora Community Connect for Term 1 – The Launch of the New Elanora State High School Vision
As always, we had a great morning at the Elanora Community Connect Breakfast at Currumbin RSL.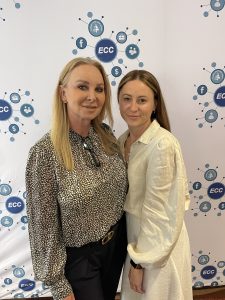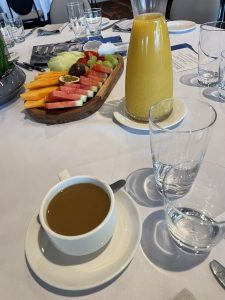 ---
Gold Coast South Business Networking event – March 2022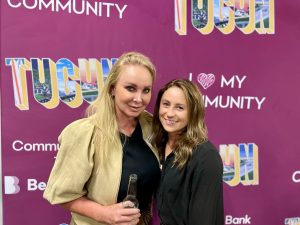 The GC South Business Networking event on Friday night had almost 100 people attend.
Thank you to the co-hosts, Tugun Progress Association who put on a wonderful night as they showcased the newly renovated Tom Atkin Hall and their future plans for ongoing renovations.  The hall is the only community-owned hall on the Gold Coast and has a long history in Tugun.  The event demonstrated the opportunity for a variety of events including private functions, theatre and movie nights.  If you would like more information on the development of the hall and their fundraising efforts to complete the next stage of the renovation, click on the below link.
Tugun Progress Association | 433 Golden Four Drive, Tugun Qld 4224
The event was also an opportunity to raise funds for a local flood appeal.  The Staff and Directors of Community Bank Tugun have heard of many devastating stories where families in our own backyard have been severely impacted by the floods.  Within 48 hours we managed to collect over 20 prize donations for a raffle as well as 2 amazing auction items which helped raise $6,000.  The Community Bank Tugun Board also announced a further donation of $1,000.
Congratulations to all the prize winners and the 2 successful auction bids, which helped raise a considerable amount for the appeal.  David Mitchell was the lucky winner who walked away with a signed Mick Fanning surfboard and Madonna & Tim Delaney were successful in winning a Currumbin Wildlife Hospital behind the scenes guided tour and 4 entry passes to Currumbin Wildlife Sanctuary.
Another great business event.
---
2021 Highlights
---
Agent and Agency of the Year 2022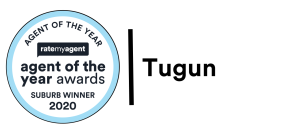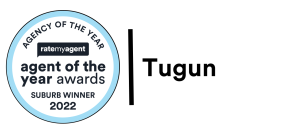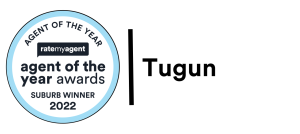 Winner Agency of the Year 2022
Winner Agent of the Year 2022
Winner Agent of the Year 2020
After only 4 years in the industry and only 2.5 years since I founded Madonna Delaney Real Estate I have been humbled by the support from the community.
Through long hours and hard work I have achieved Agent of the Year in Tugun again this year. Also for the first time my Agency has taken out Agency of the Year in Tugun, beating my much larger competitors.
None of this could be done without your continued support.
I look forward to continuing helping my clients achieve the best results in 2022!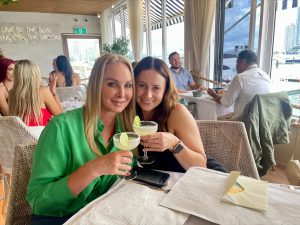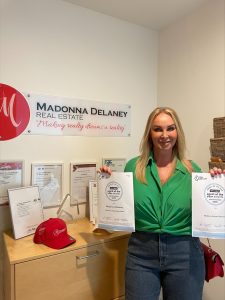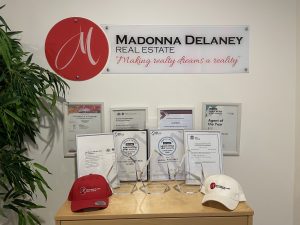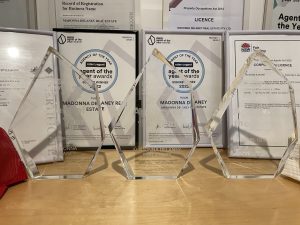 ---
New REIQ Residential Contracts Released 20 January 2022
New editions of the Contract for Houses and Residential Land (17th ed.) and Contract for Residential Lots in a Community Title Scheme (13th ed.) are now released by Queensland Law Society and the Real Estate Institute of Queensland.  Significant changes include:
The ability of either party to obtain a short extension to settlement if the party is unable to settle due to the inaction or delay of a financier or for any other reason
New smoke alarm clause 7.8 responds to changes to smoke alarm regulations on 1 January 2022. The current editions can continue to be used up to 20 January 2022, but the new clause will impose a contractual obligation on the seller to install smoke alarms in compliance with the new requirements Smoke Alarm Compliance
Amendments to the Pool Compliance Certificate obligations. A seller is required to hand over a Pool Compliance Certificate for a non-shared pool on the land at settlement. The only exception to this obligation is if a Notice of No Pool Safety Certificate is given to the buyer prior to contract
Details of the changes are in the Proctor article New REIQ residential contracts due 20 January.
---
Siblings at Kirra 
After serving its last thin and crispy pepperoni and self-serve ice-cream, the iconic Pizza Hut in Kirra closed its doors for the last time in 2009. The time has come for us to get a glimpse of its successor, say hello to Siblings Kirra. The magnificent 1920s venue will be restored to her former glory under the stewardship of the Cianci family, the seasoned operators behind Isle of Capri's Edgewater and Fish Emporium. The sizable 220-seat restaurant will offer a modern Mediterranean menu with a focus on tapas-style plates – think beautifully fresh seafood and specially curated cocktails. There are also whispers of an all-day brunch offering rumoured to star some pretty sensational breakfast cocktails.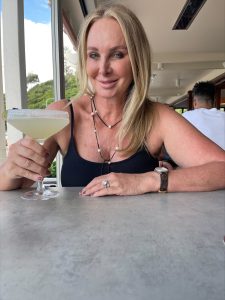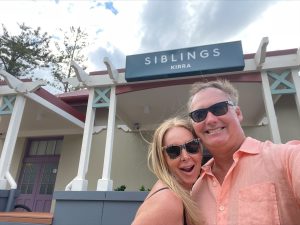 ---
Merry Christmas & Happy New Year!
We would like to wish a Merry Christmas to you and your family and thank you for your support for 2021. Our office will be closed for the Christmas break from 5pm 17h December 2021 and re-open 8:30am 4th January 2022. We look forward to working with you in 2022!
Best wishes, Madonna and Kyla
---
NEED A CHANGE?
With Christmas and the New Year upon us, many of you will be considering your future.
With time to see family and friends and to hopefully, have some time to yourself, now is the perfect time to reflect.
With the Tugun and Currumbin Property markets improving by a staggering 45% and 35% respectively over the year, you may now have many more options available today than you have had in the past.
With COVID hopefully behind us and many of our Southern neighbours moving North, the chances are that if you decide now is the time to sell your Property, there is a good chance it will sell for top dollar and very quickly.
This opportunity may not be around the following year.
I and my team here at Madonna Delaney Real Estate do wish you a very Merry Christmas and Happy New Year for 2022.
---
New Sellers Compliance Service Launched
New smoke alarm legislation for residential properties was passed by the Queensland Government in 2016. From 1 January 2022 all Queensland properties sold need to meet the new strict legislative requirements.
Read the full article here: https://www.reiq.com/articles/new-sellers-compliance-service-launched/ 
---
Elanora Community Connect Breakfast
Thank you to Elanora Community Connect and Currumbin RSL for another great networking breakfast. We were lucky enough to be a sponsor and donate a bottle of Veuve that our lucky winner June gets to enjoy. We also won ourselves a hamper and bottle of red. All money raised from the raffles goes towards Elanora State High School Community Garden Project.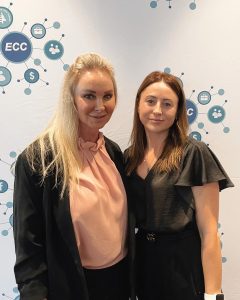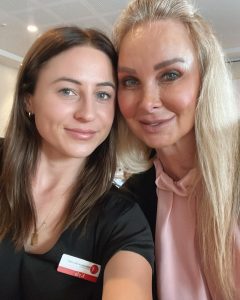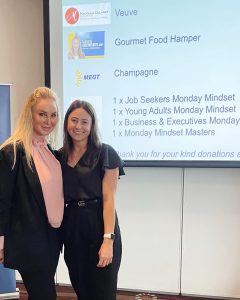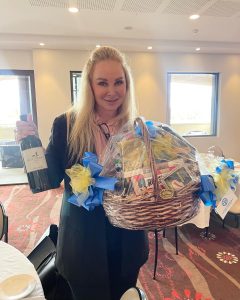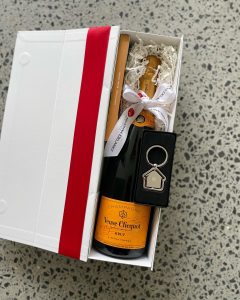 ---
VIP OPEN HOMES
If you're lucky enough to be part of our database, you are exclusively invited to our VIP Open Homes which we hold on a weeknight for all of our new listings before the first Public Open Home. We provide champagne and nibbles.
If you would like to be part of our database so you don't miss out on these great events, please contact Kyla at [email protected] with your information.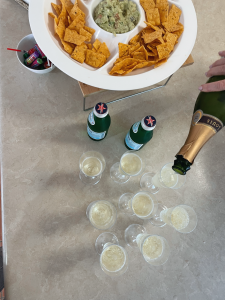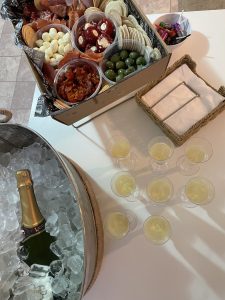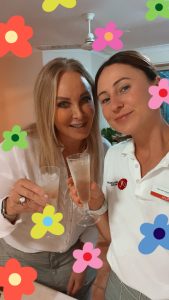 ---
Southern Business Women Connect Luncheon
We had the absolute pleasure of attending the Southern Business Women Connect Luncheon on Friday 22 October. Bridge from 92.5 Triple M was the MC on the day. Bridge has been working on the Gold Coast for the past 14 years and she brought some great humour and fun.
There was 3 great inspiring guest speakers from all walks of life.
It was a fantastic day with a room full of inspiration hard working women of the Southern Gold Coast.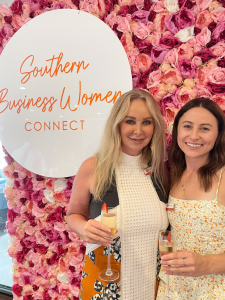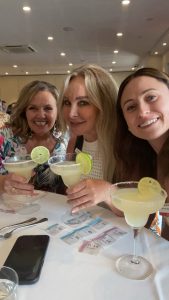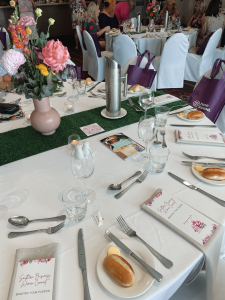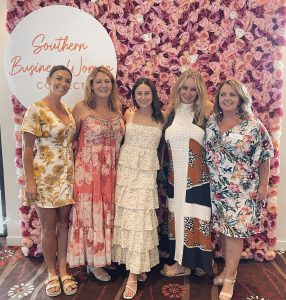 ---
Tom Atkin Hall 
Rejuvenation Project 2021
Did you know that the Tom Atkin Hall is YOUR Hall, YOUR place, for YOUR events?
Built by volunteers in the 1960's, it's the only community owned hall in the city and is held in trust by the Tugun Progress Association.
But… it's time this dear 60-year-old got a facelift and when better than during the Tugun Progress Association's 90th year anniversary?
The rejuvenation includes revamped air conditioning, an overhaul of the front entrance (50's picture theatre style) and the addition of disability facilities to enable more inclusive access to rehearsal, performance, exhibition spaces and to foster community-initiated events… your events.
It's the mission of the TPA, to advocate on behalf of community interests and to enrich the cultural, social, and physical wellbeing of the southern Gold Coast communities.
To achieve this, we need your financial supprot. Eight thousand Tugun families can surely chip in $50 to help raise the cash for the reno for your hall. Donations are tax deductible through the Australian Cultural Fund.
As the only community-owned hall on the Gold Coast, this project is relying on generous tax-deductible donations from the public and community spirited businesses.
Further information and to make a donation, please call 0410 096 358.
---
Swell Sculpture Festival
PEOPLE ART PLACE
10-19 SEPTEMBER 2021
OVER 65 LARGE SCALE CONTEMPORARY
SCULPTURES SET AMONG
THE NATURAL LANDSCAPE OF
CURRUMBIN BEACH, QUEENSLAND.
POP UP EXHIBITIONS ACROSS THE CITY OF GOLD COAST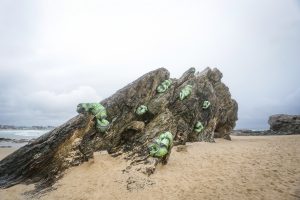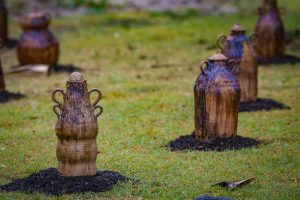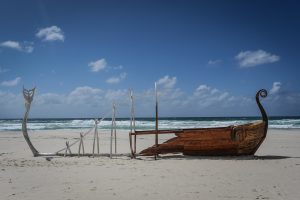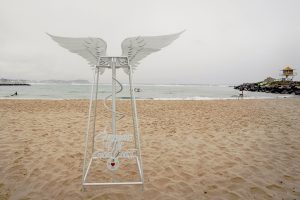 ---
GC South Business Network 
Join us under the stars for this unique experience at Southern Beaches Community Garden as an opportunity for representatives of local businesses and community organisations to meet and mingle in a relaxed environment. Guided garden walks, plants to buy and free seedlings will be available.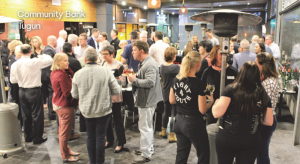 ---
Gold Coast Light Rail Stage 4 
---
Elanora Community Connect Breakfast
We have been lucky enough to be attending the Elanora Community Connect Breakfasts at the Currumbin RSL. $6,380.00 was raised for Elanora State High School.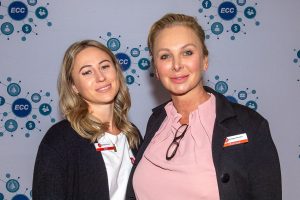 ---
Property Market – June 2021
The Southern Beaches just continues to move ahead in leaps and bounds, with Tugun and Currumbin seeing an precedented number of sales at record prices over the last 12 months.
Well presented and positioned homes are selling very quickly, usually within days. It really is all about location with everyone now looking for a beach village lifestyle that really only the Southern Beaches now provides.
Having sold over 25 properties since January in the area, which includes obtaining the highest price for property in Tugun for the last 12 months,  being $3.1m for an original Beachfront Home on a narrow 455m2 block in O'Conner Street, I do believe that I am the best agent in the area to sell your property. I act for the Seller only and pride myself on achieving that premium price for every property I sell.
I will go above and beyond.
---
Current Booming Market
"In this current booming market any agent, or even maybe yourself may be able to sell your property, but to ensure you get absolute top dollar, you do need to engage an experienced Real Estate Agent that has an extensive database of buyers looking in the area and knows your suburb extensively.
At the moment it seems, everybody has become a real estate agent. This happens in every boom cycle, because even the most inexperienced agent with no database, no connections and little knowledge of the area can sell a property, it sells itself.
But, only an experienced real estate agent that knows the area extensively and knows how to negotiate "in the not so good times" has the skills to get that absolute top dollar."
Having being Tugun's No 1 Agent and Currumbin's No 2 Agent as awarded by Rate My Agent in 2020, no other agent knows Tugun and Currumbin like me. So if you not only want to sell your property, but you want to sell it for 'top dollar' you should contact me for a no obligation chat and appraisal.
---
2020 In Review
With the most defining event for the year, 2020, being the huge impact of COVID-19, many of us reevaluate what we wanted from life. It seems to have been a trigger to bring forward many changes that we may have had planned in the future to now.
With a coastal beachside lifestyle being high on the priority list for many, we have seen a price explosion in Southern Gold Coast Beachside properties. All this when the 'experts' were nearly all suggesting there would be a value drop of up to 30%.
Some suburbs, such as Coolangatta actually increased in value by close to 30% over the year.
I think one thing is clear, the extremely low interest rate environment along with other Government stimulus such as JobKeeper have kept the confidence in property and particularly, lifestyle property in areas such as the Southern Gold Coast.
With huge rental demand driving up rents, even with the large increase in values this year, it is still cheaper to buy than to rent. Interest rates are just that low. Until that levels out, I still see growth in the market. As such I do expect another buoyant year for property on the Southern Beaches for 2021.
With homes selling in days and in some cases even hours, it is very competitive. Buyers are missing out in many cases.
So if you aee thinking of a change and want to sell your home, and you want the highest price possible, please call me. I will go, 'above and beyond'. You are my client and I take great pride in providing exceptional service aswell as creating a very friendly positive experience which can be quite a stressful time for some.
---
SWELL SCULPTURE FESTIVAL
QUEENSLAND'S LARGEST OUTDOOR SCULPTURE EXHIBITION
Currumbin Beach and Helensvale Library, Gold Coast, Queensland
Come face to face with awe-inspiring sculptures by local, national and international artists at the
18th SWELL Sculpture Festival 11 – 20 September 2020.
Stay a little longer and discover a range of unique experiences; guided twilight walks through the artworks, artist talks next to the sculptures and artist led workshops.
Swell Sculpture Festival inspires and captures the hearts and minds of all who visit.
---
Property Market Update – July 2020
To List, or to hold, that is the question.
Realestate.com reports that buyer enquiry is well up on this time last year despite Covid-19.
Prices have remained strong with limited supply (listings are down 22% on this time last year) pushing the median price in Tugun up 12.1% and Currumbin up 11.4% in the last year. Which is absolutely outstanding by anyone's standards.
With listings for quality properties being scarce there is a lot of pent up demand out there. Quality family homes within Currumbin and Tugun are getting snapped up quickly and much of the time before formal marketing even commences.
Southern Buyers are also out in force. I have sold three properties site unseen in recent times. Southerners are expressing the view that they see great value in Tugun and Currumbin properties and with these changing times they are chasing our enviable lifestyle.
The use of video marketing and social media marketing has never been so vital and it is really the best way to present a property to allow those viewing it to get a real feel for the property. It really works.
With interest rates at historical lows, property has never been so affordable and I still expect the Southern Beaches market to remain strong even after Job-Keeper ends.
The Southern Beaches are without comparison, with a great mix of local community, coastal and city lifestyles all in to one. It is by far the best part of the Gold Coast.
---
Tugun Village Business Networking Event
We were absolutely thrilled with the success of the Tugun Village Business Networking event last night at CWS Animal Hospital.  What a turn out it was with around 100 people attending to support such a worthy, local icon.
For those who were able to attend, we hope you enjoyed something a little different to our usual networking events with the entertainment provided by the amazing PBC State High School students with their music and stand up comedy act, hearing from the dedicated Dr. Michael Pyne and gaining an insight in the workings of the animal hospital, and of course seeing Chardonnay the adorable koala.
A BIG thank you to our co-sponsor Allan Blenkins of The Blenkins Group for his generous support and the CWS Animal Hospital team for making this happen.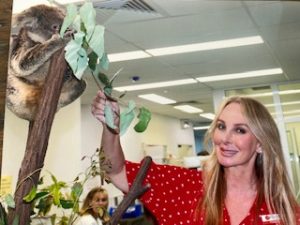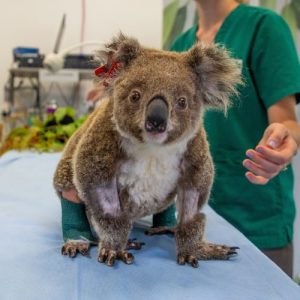 ---
COVID-19 UPDATE
Many people are asking me for my views on the local market as a result of the Corona-virus pandemic. With interest rates near 2% now available, money has never been cheaper. I have noticed a few buyers and sellers holding back waiting to see what the market does, but with there simply being a lack of properties available and many buyers that continue to miss out, I do believe that the market will continue to be relatively strong.
Banks are actively being encouraged to lend by the government, so many buyers out there have had an increase in buying power. In saying all this 'confidence' in the market can always be an important factor. Clearance rates in Sydney as at last weekend are still higher than this time last year and I expect much of the money that has been dragged out of the stockmarket will be looking for a new home in bricks and mortar.
So my view is, some people may sit on the sidelines for a little while, but the smart money will jump in now, because as this pandemic dissipates, I expect the market to run again very strongly.
Here at Madonna Delaney Real Estate, we are open for business as usual. Our Private Inspections will continue but of course we will be taking the necessary precautions to keep our clients safe during this time and providing hand sanitiser and regulating the accepted social spacing rules.
'Please continue to support your small local businesses, I have been supporting my locals, Crafthouse and Sticky Rice, Tugun and Saltwater, Currumbin'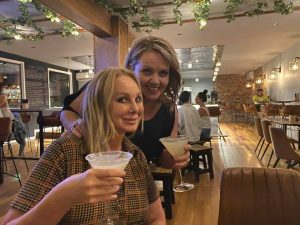 ---
Coronavirus and the Property Market
The last couple of weeks have been unprecedented and every one is wondering how will this affect the property market.
In fact now might actually be the best time to sell and upgrade before the expected recovery.
The below article is an interesting read and quotes what one of AMP's experts believe will be the effect that Coronavirus will have on the Australian Property Market.
It is without doubt, that in the short term the sale rates will fluctuate day to day depending on the mood of that mornings news, but with interest rates so low and another likely drop this Thursday, money has never been cheaper. I believe that after the Coronavirus scare has abated the property market will bounce back to life like we have never seen before with the Government using it to underpin our economy moving forward.
In the meantime I will have hand sanitiser available at all open homes and inspections.
Hoping everyone and their family remain safe and healthy during this uncertain period.
https://www.businessinsider.com.au/australian-property-market-house-prices-coronavirus-economy-2020-3
---
AGENT OF THE YEAR, TUGUN 2020

Madonna Delaney Real Estate opened for Business on June 16th 2019.
It's just going on 8 months to the day.
I have been informed by Ratemyagent.
That I won an award in the category from"Ratemyagent agent of the Year Awards for 2020" that I was nominated for "Agent of the Year in Tugun 2020"  in Property Sales making me officially "Number One Agent in Tugun for Sales for 2020".
Going up against some big brand name franchise agencies and some local agents in the area who have been very well established in the area for a decade or more.
It is wonderful to receive this award and to be acknowledged for my work in the industry,  but it's really not work for me because I really love what I do. I have met so many wonderful people who I now call friends.
I am proud to announce,  I am Number two Agent in Currumbin as well.
Thank you to all my vendors and buyers, the whole community for supporting a boutique office and a local agent who actually does live in Tugun and sells in Tugun and the Southern End of the Gold Coast. I love the Southern End of the Gold Coast the people the community.  I pride myself on being very personnel, professional, with extremely high standards in service, integrity, honesty and always following up and thinking outside the square.
When you list your property with me, it's not another listing.  I work hard for you to achieve the best result and I don't get my vendors to drop their price to make my job easier. I am not about a quick sale and a quick commission and onto the next listing.
I work for you and I always want to go above and beyond…
---
Nixon's Hope For A Cure
In July 2017, Nixon was diagnosed with stage 4 High Risk neuroblastoma MYCN amplified. It was discovered that the cancer was throughout his entire abdomen (from his pelvis to his diaphragm), spots on his chest, right arm bone and both thigh bones. We were told he had a 55% chance of surviving the next 5 years. He had 20 months of treatment including 6 months chemotherapy, 12 hour major abdominal surgery where he was then intubated in ICU for 4 days following surgery, two stem cells transplants with high dose chemotherapy being isolated in hospital for a month each time, 12 rounds of radiation and 7 months of immunotherapy. On top of this he had 3 ICU admissions, a number of bacterial infections in his blood, had a central line in his chest for 18 months, 33 blood product transfusions, 25 general anaesthetics, 20 months being fed through a nasal gastric tube and 289 days in hospital.
In March 2019, Nixon finished his treatment plan and his scans were clear.
In September 2019, Nixon relapsed. Our oncologist said that his chance of surviving the next 5 years is very little. He started a trial of combined chemotherapy and immunotherapy. The treatment is extremely painful as it attacks the nerves throughout the body. Imagine having a tooth ache but that feeling is throughout your abdomen, arms, hands, feet and legs. Because of this he is dosed up on double strength morphine/fentanyl and gabbapentin. This treatment will continue until mid October 2020 if there are no delays or complications.
Nixon is at high risk of again relapsing. If he relapses again after this treatment, he will have a 0-2% chance of surviving. We simply cannot take this chance.
Nixon's only hope for a cure is to get him to the Memorial Sloan Kettering Cancer Centre in New York and participate in a vaccine trial against neuroblastoma. This trial is a course of 7 vaccines over 12 months. The trial has been ongoing for over 10 years! But is not available in Australia.
The purpose of the trial is for the body to make antibodies against the 2 antigens in the vaccine, those antibodies might also attach to neuroblastoma cells because a lot of each antigen is on neuroblastoma (and very little on other parts of the body). Then, the attached antibodies would attract the patient's white blood cells to kill the neuroblastoma. Stopping a relapse from occurring. This is Nixon's best chance of survival. As parents, we need to do everything we can to help our son survive.
The costs associated with this vaccine trial is AU$350,000. We need your help to raise much needed funds to get Nixon into this trial.
https://www.gofundme.com/f/nixon039s-hope-for-a-cure-against-neuroblastoma?utm_source=customer&utm_medium=copy_link-tip&utm_campaign=p_cp+share-sheet&fbclid=IwAR1NZXrJnpnxtk2zU3gGiA2XON1TlDwWLFAbsCxddYunBrvLcMCLM9TiMVI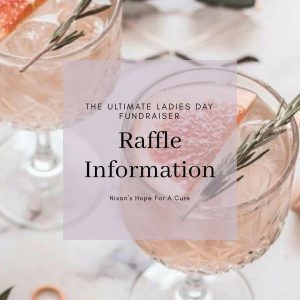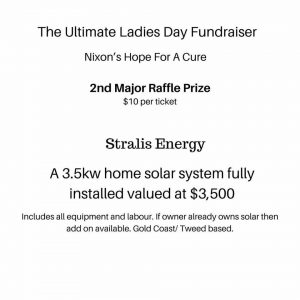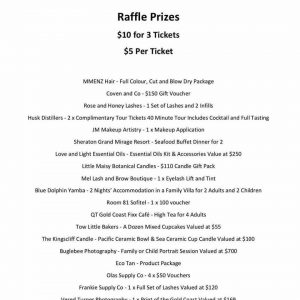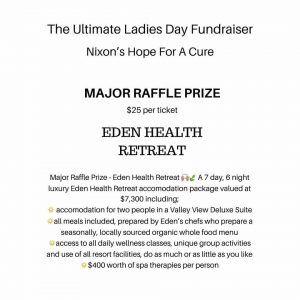 ---
Help us help our friend Sam
I am supporting our local lady Sam with her road to recovery. Recently Sam was diagnosed with a life threatening disease and has to undergo at least 6 months of chemotherapy. Please reach out to Wendy 0413 145 052  or Janine 0475 789 031 if you can be of assistance. Let's all get behind her in anyway we can. See you at the fundraising event on February 8th at Palm Beach Currumbin Sports Club. Doors will open at 12pm.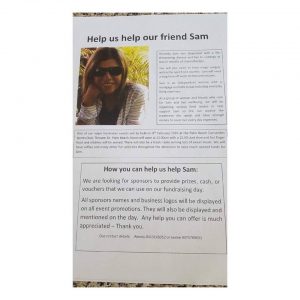 ---
The Sanctuary Markets
Operating Hours: Fridays 4:00pm to 9:00pm
Sanctuary Markets is located at the Currumbin Wildlife Sanctuary, on the Village Green (on the corner of Tomewin St & Teemangum St)
The Market operates on The Village Green's new deck section of the Sanctuary and incorporates a wide variety of International Foods, such as Thai, Vietnamese, Japanese, Brazilian, Turkish, Venezuelan, South African and Chilean, craft stalls in the undercover area of the Green and a produce market selling Asian greens, fresh produce, eggs and Australian Seafood in the Sanctuary's car park. Food can be eaten on site or taken away.
The venue is fully licensed with the Sanctuary operating the bar and features Burleigh Brewery's boutique beers and Sirromet Wines.
Musical entertainment is also another feature of the Market and will showcase the talent of local musicians.
The Market is very family orientated and any funds the Sanctuary generates will go back towards its operation in Currumbin.
Free off-street car parking is available.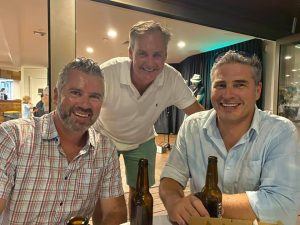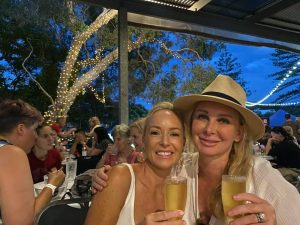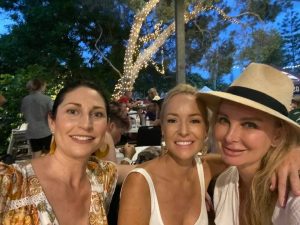 ---
We were Proud Sponsors of Tugun Lights Up 2019
This magical local event was a huge success with overwhelming positive feedback, this event was the best to date!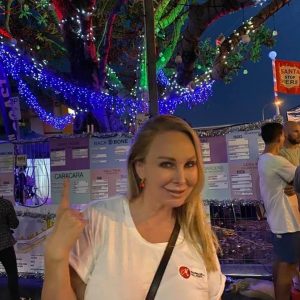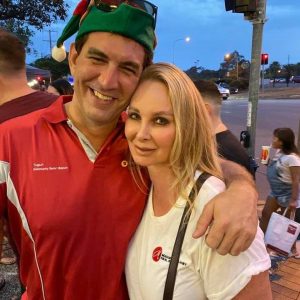 ---
Southern Gold Coast Women's Business Luncheon
On Friday 11 October 2019, Madonna and Kyla attended the Women's Business Luncheon held at Currumbin RSL.
It was an amazing event with a bunch of inspiring women from the Southern Gold Coast.
We were lucky enough to hear from a wide range of women from across numerous backgrounds and careers.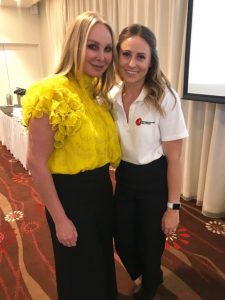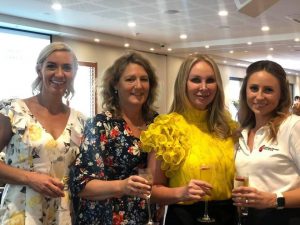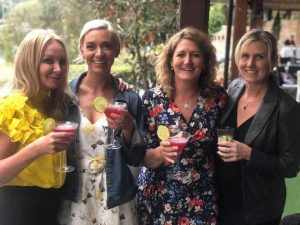 ---
Tugun Village Business Networking Event
Madonna and Kyla attended the most recent Tugun Village Business Networking Event and what a huge success it was with over 70 people attending at what was a great venue at Backbone Bar & Kitchen with fantastic food.
This event has slowly built in the last 2 years from a mere 25 people to the strong numbers we have seen for the last 2 events. The aim of the event has always been to connect local business and community groups in an informal and relaxed atmosphere whilst supporting local businesses and we can clearly see we are achieving that.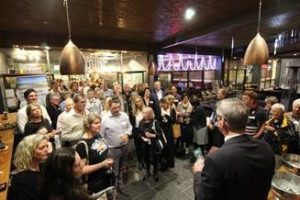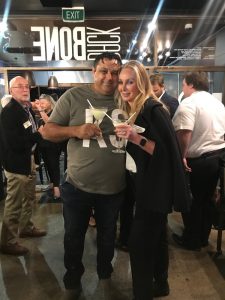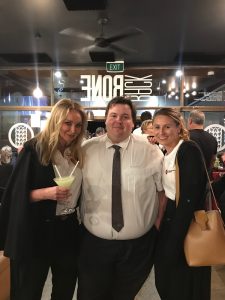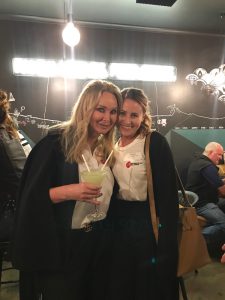 ---
Important Changes to City Plan for Tugun & Currumbin
Hi Everyone,
The Gold Coast City Council has just recently released the details to 34 proposed amendments to the Gold Coast City Plan for public consultation and submissions.
The proposed changes to the Tugun and Currumbin area primarily focus around the beach side of the Gold Coast Highway. Currently much of this area is zoned 'Medium Density'. The GCCC has proposed that a completely new Zone be inserted called the 'Low – Medium Density Zone'.
The GCCC states in relation to this new zone,
"The zone provides an appropriate transition and creates opportunities to support the 'missing middle' as identified in Shaping SEQ, such as dwelling houses, duplexes, soho housing, terrace housing, townhouses and apartments.
The proposed zone does not contemplate increases in building height above those shown on the Building Height overlay map, providing greater clarity to the community and industry about the scale and intensity of future development intended for these areas. The ability to exceed the mapped height will not apply in this zone, as opposed to the Medium and High density residential zones which allow increases in some instances"
The other very obvious proposed change for the area relates to a change in maximum Building Height for much of the area being reduced from '3 storeys and 15 metres' to '12 metres' only.
There is now no maximum number of storeys allowed and it is just simply a maximum height in metres.
I am personally aware of quite a number of issues that have arisen in the Southern Gold Cost particularly on sloped properties where the 3 storey restriction became quite problematic, which resulted in a number of matters being referred to the Planning and Environment Court. There were also quite a number of properties that were signed off by Private Certifiers in circumstances whereby the Certifiers believed the old vertical plane method was to be used in determining storeys, even though this method was abolished a number of years ago in the most recent amendments to the City Plan.
I believe the changes provide better outcomes for the area. Maximum Building height is to be reduced and the issue regarding the number of Storeys has now been solved. The new Zone is intended to treat the area as a more varied and eclectic area which I believe better suits.
If you wish to look at the proposed amendments please go to https://www.gchaveyoursay.com.au/ourcityourplan
Remember submissions must be in by 25 October, 2019.
Regards, Madonna
---